Oriental Massage & Spa isn't about us, it's about you.  It's about how you feel, sleep, and—most importantly—how you live. 
We now accept NYSHIP through the empire plan for Massage Therapy! Massage is restorative for your body, but also provides time to relax and unwind in this stressful time.
Oriental Massage & Spa isn't about us, it's about you.  It's about how you feel, sleep, and—most importantly—how you live.  The effects of our services are deeply relaxing, cleansing, and renewing.  Whether you wish to feel calm, rejuvenated or energized, our soothing treatments will restore a sense of harmony to your body, mind, and soul.  Our skilled massage therapists ensure satisfaction and guarantee a safe massage & spa experience.
Grand Opening Special, Deep Tissue Massage $50 For 1 Hour! (Cash Only)
** Discounts On Cash Payments **
Relax, unwind, and heal.  Deep tissue massage applies pressure to several layers of muscle, tendons, and other tissues found deep within the skin. This type of massage can relieve pain and reduce muscle stiffness. Deep tissue massages are highly therapeutic.
If you're looking for relaxation, there's nothing better than a Swedish massage. This technique focuses on calming the body, reducing tension in the muscles, and increasing overall blood flow. This type of massage can even break down scar tissue.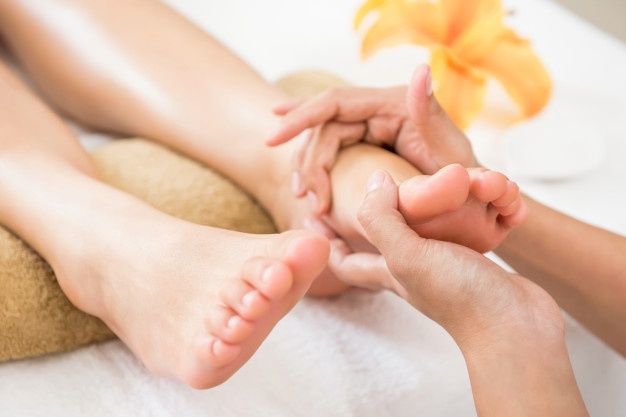 There are more than 7,000 nerve endings in each of your feet, and one-quarter of all the bones in the human body reside there. That means it's a good idea to give them the attention they deserve. Foot reflexology massage combines elements of traditional Swedish, and Sports Massages. It can be deeply relaxing, and beneficial for everyone – not just those suffering from foot or ankle pain.
There's nothing more sacred than a quiet massage. We take great care in ensuring our therapists are not only highly skilled, but willing to go the extra mile to satisfy our customers needs. Our patrons in the Setauket and Miller Place area have come to know us for our unmatched service quality and friendly staff.
What Our Customers Say About Us
"This place is great! Jessica is so skilled and informed. She's a true professional. Highly recommend her and this business."
"Jessica and her staff are phenomenal; skilled and knowledgeable.The massage is at the perfect level to break up the spasm but won't leave you sore for days to come. I highly recommend this place."
"This is a brand-new, spotlessly clean facility that offers Chinese style massage. I have been here a number of times and every attendant has been professional and highly skilled."
224 Main Street East Setauket, NY 11733
2460 Nesconset Hwy, Stony Brook, NY 11790

Monday - Sunday: 9:30am - 9:30pm